Please welcome Jamie Worley the 3rd guest post here at the Village!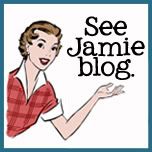 Our homeschool is primarily based on Charlotte Mason's style of teaching: oodles of living books, nature study, copywork, narrations, poetry, and so on. But we're a bit eclectic, too, so if I see an idea that may work for my kids, we'll give it a try, regardless of what "style" it falls under.
My biggest hope is that in every bit of learning, and every part of life, we invite Christ in.
If my kids learn nothing else, I want them to have an authentic personal relationship with Christ; we want them to serve Him joyfully in all they do, whether as homemakers, brain surgeons, garbage collectors, or anything else!
Secondary to that, my goal is for my kids to love learning. I want them to understand that every day of life is an opportunity to learn; it doesn't end when they earn that diploma from high school or college! Whether they want to train a stubborn dog (like our greyhound mutt!), fix a leaky pipe, improve their marriage, earn a promotion at work, or grow in their faith, they must have a desire to learn.
Next month begins my fifth year as a homeschool mama. I began when my youngest was starting kindergarten. For three years, Kathryn was the only one I homeschooled, but last year we adopted another child — a fourteen year old girl named Lindsey — and began homeschooling her as well. That means this year, I will homeschool a fourth-grader and a high-schooler! Learning by trial and error? I've been doing a whole lot of that the past year, and it's very easy to get frustrated.
My teen does not yet like homeschooling, and she does not love learning. I realized that in the process of trying to figure out Lindsey's learning style, I have neglected doing some of the things my 9-year-old enjoys about homeschooling. So I've re-evaluated things over the summer, spent time praying about it, and I will reinstate things Kathryn loves, but also work to help Lindsey find her groove and begin to enjoy learning, even if she still feels that homeschooling isn't her first choice of schooling options.
This year, we'll still do all our main academics at home, but we will participate in several activities outside the home. For over two years, we were a one-car family, but Lindsey's extroverted personality wasn't thriving last year with very few opportunities to get out of the house. I believe we'll all be happier with our new and improved schedule, thanks in part to a cheap new (old) car! We'll also continue to make time for one-on-one interaction for each parent with each child; we've learned that this is one of the BIGGEST necessities in making sure we have their hearts, which is a constant battle in the world we live in.
I've been joking that if I survive this coming year — with two kids with entirely different learning styles at entirely different grade levels — then I'll finally add the word "experienced" to my title as a homeschool mom. 😉 The longer I live, the longer I homeschool, the more challenges I face, I will continue to gain experience.
The beautiful things is that I can learn and be encouraged just as much from a brand-new homeschool mom as I can from a mom with decades of experience! If you do not have at least one like-minded friend who is also a homeschooling mom, look for a local support group; it reaps such great benefits!
Interested in following along in our journey? I ramble about homeschooling, adoption, homemaking, and more at See Jamie Blog.
And, if you are in or near Georgia and would like to meet some blog-land friends in real life, join our "Blogographers" get-together on October 2nd! I'll be posting more details (specific location and times) on my blog soon. We'd love to see you there!
Thank you Jamie – for sharing your home, heart, and words with us! Visit Jamie's Blog you will be greatly encouraged!